Get 2400+ Professionally Recorded
Male & Female Vocal Samples For $393
$65
*Available for a limited time only
Aquarius: Vocal Samples
$67
Scorpio: Vocal Samples
$75
Lucid: Vocal Samples
$100
Euphoria: Vocal Sample Pack
$7
Solace: Vocal Loops & One Shots
$47
Ethereal: Vocal Loops & One Shots
$57
8 Premium Sample Packs:
2400+ World Class Vocalist Recordings Included
PACK #1
$15 VALUE
$15 VALUE
Aura: Vocal Chops
---
Vocal samples can really take a simple boring beat and turn it into something new and exciting.
Aura is our latest collection of vocal chops, with many different vocal styles, all labeled by key and genre.
Whether you want to create a catchy vocal harmony, sprinkle in some background vocals, or simply bring your track together… This collection has it all!
PACK #2
$25 VALUE
$25 VALUE
Mirage: Vocal Loops
---
Vocal loops can take a simple beat and really turn it into a new and exciting track.
And with Mirage we wanted to supply you with an arsenal of many different vocal style loops, all great for either polishing or bringing a track together.
Using vocal samples is a great way to add more soul and feeling to a record, not to mention all of the ways you can flip them…
Whether you just want to sprinkle in some vocals, make it the base of your track, or simply experiment with new ideas, Mirage is perfect for what you need.
PACK #3
$67 VALUE
$67 VALUE
Aquarius: Vocal Samples
---
Aquarius is a collection of lush soul, gospel, and R&B lofi background vocals like those being used in a lot of Hip Hop and R&B music now.
You can actually hear a lot of these types of vocal samples being used in many of the melodies in Zodiac Vol. 2 - and they played a big part in making some of the most emotional and vibey melodies we've ever done.
If you're going for the emotional type of vibe felt in many Drake and Kanye songs, you're going to love these vocals.
All That I Want Vocal Loop - 94 BPM A# Min
Itachi Vocal Loop - 95 BPM G# Min
Moon Vocal Loop - 172 BPM A Maj
The Power Vocal Loop - 101 BPM B Maj
PACK #4
$75 VALUE
$75 VALUE
Scorpio: Vocal Samples
---
SCORPIO is a collection that has reached an entirely new level for Cymatics vocal samples.
We have worked with some of the very best professional vocalists to bring this collection to life, and there are so many different styles and vibes throughout.
All key and bpm labeled, these vocals are perfect for building a full song or even just sprinkling in some texture throughout your tracks.
PACK #5
$100 VALUE
$100 VALUE
Lucid: Vocal Samples
---
We worked with vocalists from around the world and used a variety of unique recording and processing techniques to make this pack one of a kind.
And these vocal samples were all recorded and processed in a way for you to be able to add more texture and feeling to your music, to really set yourself apart and stand out.
We included everything from hook phrases that you can build full songs around, to ambient style background vocals that you can splash into your beats.
When I Think About You Vocal
August Letter Reverse Vocal
PACK #6
$7 VALUE
$7 VALUE
Euphoria: Vocal Sample Pack
---
Our goal when creating the "EUPHORIA" vocal sample pack was to give producers access to the results of hundreds of hours of recording sessions with both male and female vocalists, giving you an original collection of over 200+ sounds including vocal one shots, sung phrases, vocal fx, a full acapella and more.
And each sample is labeled by key, BPM, and many offer a wet or dry version.
Making it easy for you to drag them straight into your DAW and instantly come up with new ideas however you see fit.
With this library you can take your purely instrumental tracks and add that extra human factor that makes professional tracks stand out from the others.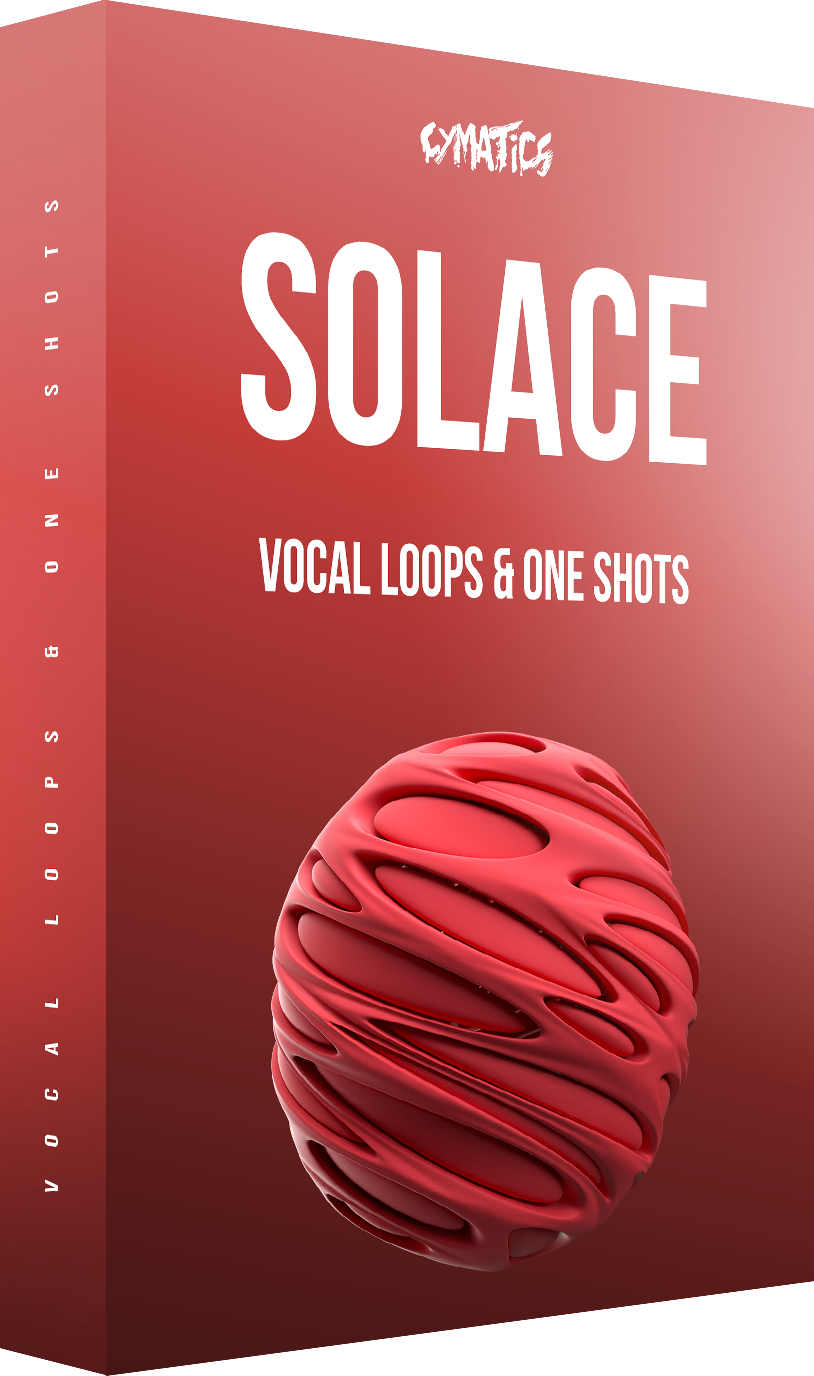 PACK #7
$47 VALUE
$47 VALUE
Solace: Vocal Loops & One Shots
---
To help you achieve the same level of catchiness in your next track, we created Solace Vocal Loops and One Shots.
We were inspired by legendary artists like Flume, DJ Snake, Porter Robinson, and Skrillex to make a vocal pack unlike any other.
Each vocal sample was precisely processed by resampling a set of high quality original female and male acapellas. Our production team then pitched, chopped, and warped these samples into a crazy bank of melodic vocal loops and one shots.
You can immediately start using these meticulously crafted loops and one shots to create extremely catchy and beautiful melodies.
Solace Vocals also provides you with instant inspiration in the studio when you feel like your track is missing that one thing.
Solace Vocal Arp 17 150 BPM A Min
Solace Vocal Arp 19 160 BPM E Min
Solace Vocal Loop 15 150 BPM E Min
Solace Vocal Loop 7 128 BPM B Min
PACK #8
$57 VALUE
$57 VALUE
Ethereal: Vocal Loops & One Shots
---
"Ethereal" is an all-encompassing collection of premium vocal resources that will help you add an authentic human feel to your songs.
You'll get 350 Vocal Ad Libs, Vocal Arps, Vocal Chops, Vocal One Shots, Vocoder Loops, and more!
These vocal samples & loops cover a wide variety of genres and styles including dark trap chops, melodic future bass runs, and everything in between.
Vocals Mega Bundle Overview
100% Royalty Free Licensing Rights Included
Aquarius: Vocal Samples
$67
Scorpio: Vocal Samples
$75
Lucid: Vocal Samples
$100
Euphoria: Vocal Sample Pack
$7
Solace: Vocal Loops & One Shots
$47
Ethereal: Vocal Loops & One Shots
$57
Cymatics Samples Have Been Used By
Toquel

Bad Bunny

Anuel AA

Digga D

Roddy Ricch

Tiësto

Future

BTS

Drake

Trippie Redd

Lil Uzi Vert

Megan Thee Stallion

Key Glock

Banks

Central Cee

Vald

Nicki Minaj

Diljit Dosanjh