Get 3200+ Premium FX Samples To
Bring Your Tracks To Life For $134
$35
*Available for a limited time only
Shimmer: FX Sample Pack
$17
Arctis: Noise & Textures
$15
Organics: City Ambience
$20
8 Premium Sample Packs:
Our Ultimate Collection of 3200+ Lush FX Samples Included
PACK #1
$17 VALUE
$17 VALUE
Shimmer: FX Sample Pack
---
FX is crucial for bringing your track together and adding life/energy throughout it.
Our production team put together the go-to pack for any FX you would need for any track, regardless of genre or style. Every FX sample inside was created to seamlessly fit into your music, adding a subtle touch of creative energy.
You'll get everything you need in one place including risers, reverse fx, impacts, ambience, and much more.
PACK #2
$47 VALUE
$47 VALUE
Pyramid: Premium FX
---
Sometimes it's often easier to finish 95% of a track, rather than finishing that last 5%...
But the finishing touches and micro details in a track are really what makes it special.
This FX collection has everything you need to sprinkle small details into your track to push that final 5% of your track where it needs to be.
These are optimized to work in the context of beats and trap music, essentially as little ornaments to throw into your tracks to really embellish them.
PYRAMID is perfect for bringing your mix to the next level and really taking your overall production to its full potential.
PACK #3
$20 VALUE
$20 VALUE
2023: FX Samples
---
For this pack, our main focus was to put together a unique collection of various FX samples, for embellishing any type of track.
Inside you'll get 88 premium FX samples including Arps, Reverse One Shots, Impacts, Vocal FX, and Various FX.
All of these samples were created to work seamlessly within just about any genre you can think of.
These are perfect for splashing some "ear candy" into your music, filling in those empty pockets within your beats to bring them to life.
FX Tonal Arp - 170 BPM D Min
FX Various - Siren - 130 BPM C#
PACK #4
$15 VALUE
$15 VALUE
Arctis: Noise & Textures
---
Arctis was designed to give you unique samples for adding more depth and character to your music.
Inside you'll get 67 premium texture samples, including heavenly ambiences, vinyl & analog style noises, and ethereal vocal drones.
These are perfect if you want to fill in some empty spaces, or overall just add a bit more flair to your tracks.
Flashback Vocal Drone - G Min
Heaven Tonal Ambience - C Min
Saphire Tonal Ambience - A# Min
Years End Vocal Drone - B Min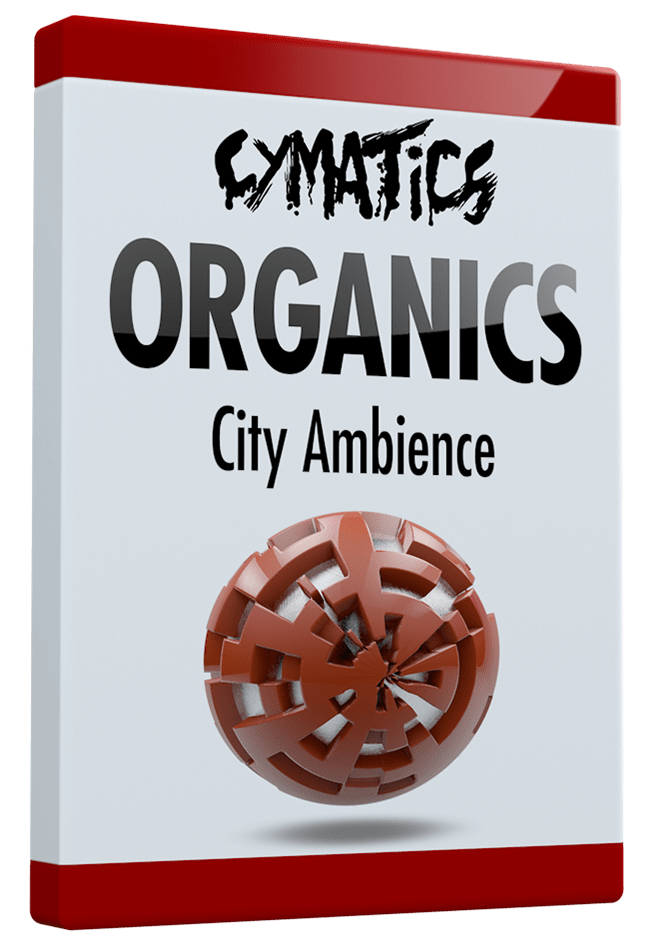 PACK #5
$20 VALUE
$20 VALUE
Organics: City Ambience
---
Since professional quality ambience is nearly impossible to find, we took our CSS-50 Dual-Field Cardioid Microphone on a journey through Atlanta, Georgia, capturing everything from the screeching echoes of deep underground subway stations, to crowded parks full of background conversations.
We've also captured chaotic city streets in the heart of downtown and the miscellaneous noise that comes through a quiet high rise apartment.
The reason we went all out on this pack is because we know just how unique and memorable something as simple as a breakdown can be when you add a little bit of ambience to the mix.
Whether you want to infuse your song with the feel of grimy street corners or drowsy train rides, Organics City Ambience brings something valuable to every producer's toolkit.
Organics Ambience City Various 1
Organics Ambience Fountain 2
Organics Ambience Highway Bridge 3
Organics Ambience Train Rumble
PACK #6
$15 VALUE
$15 VALUE
FX Toolkit Vol. 1-3
---
Introducing Cymatics' FX Toolkit Vol 1… One of the best feelings in production is when your buildup leads in to your drop perfectly, and a major part of that is the FX.
FX Toolkit Vol 2 brings you ridiculously intense risers, impacts, and more that'll take your sound to uncharted territory. Hype up your production with these incredible samples.
And FX Toolkit Vol 3 brings you more variety, higher quality, and a whole new set of incredible FX samples and loops!
FX Tookit Vol 1 - Impacts
FX Tookit Vol 1 - Buildup Drums
FX Tookit Vol 3 - Vocal Buildups
FX Mega Collection Overview
100% Royalty Free Licensing Rights Included
Shimmer: FX Sample Pack
$17
Arctis: Noise & Textures
$15
Organics: City Ambience
$20
Cymatics Samples Have Been Used By
Toquel

Bad Bunny

Anuel AA

Digga D

Roddy Ricch

Tiësto

Future

BTS

Drake

Trippie Redd

Lil Uzi Vert

Megan Thee Stallion

Key Glock

Banks

Central Cee

Vald

Nicki Minaj

Diljit Dosanjh